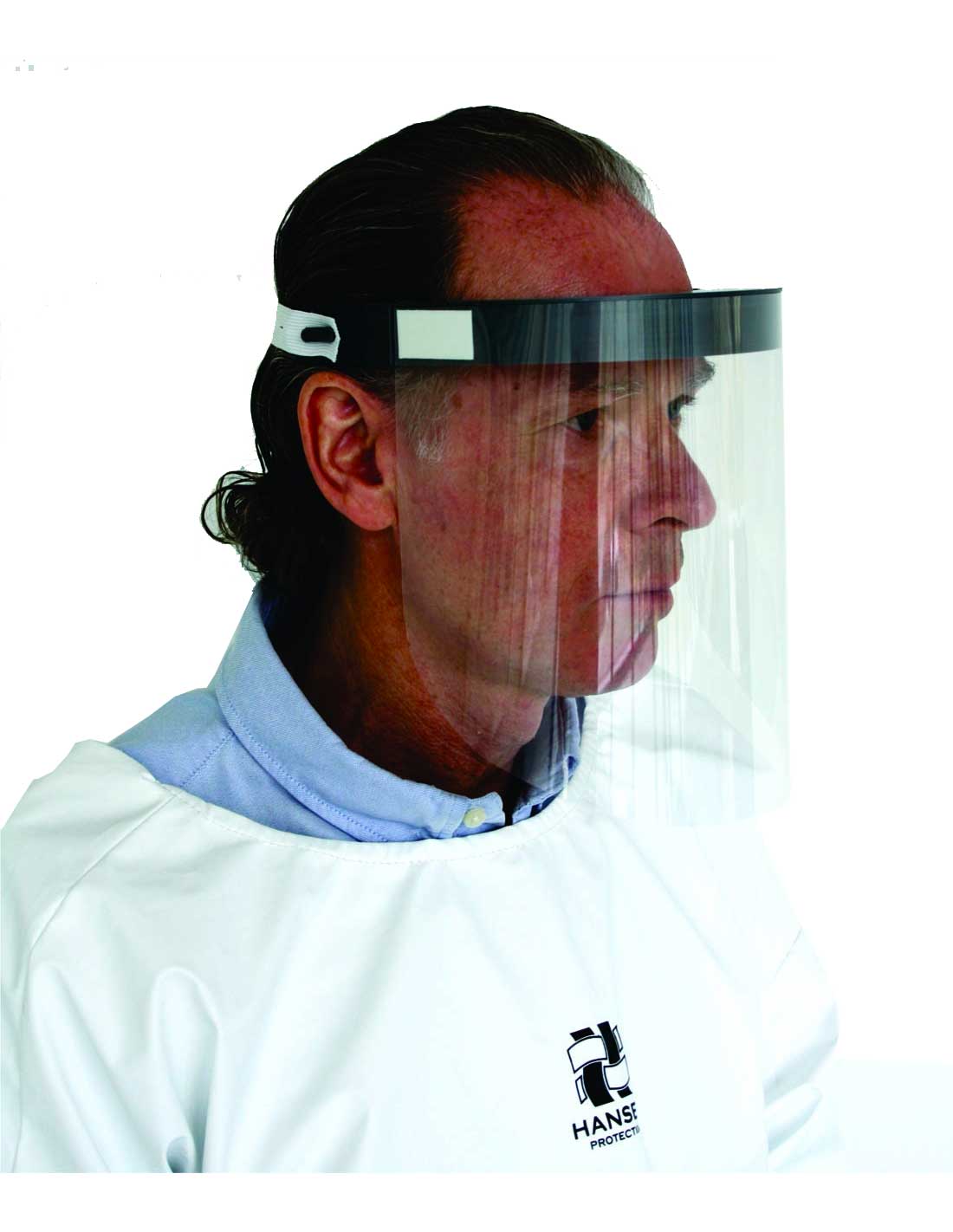 At Hansen Protection, our mission is safeguarding life, property, and the environment. It is not by chance we put human life first. Protecting life and health is our number one priority. Since 1877 we have been designing and manufacturing personal protective equipment (PPE). Expert use of special textiles has always been central to what we do. In our regular business, our most important products are survival suits for anyone who could be at risk at sea. Whoever you are, whatever you do where the sea is concerned, we have a special suit to meet your needs.
"Safeguarding" means protecting pro-actively. In times of uncertainty and risk of widespread infection, the need for protection – and to stay protected - is greater than ever. Everyone needs to be protected. Healthcare professionals, nurses, and doctors are particularly at risk. Others who are specially exposed are those doing their necessary daily tasks in public offices, pharmacies, and in shops, etc. To help minimize the possibility for infection, we have applied our expertise and creativity to developing products to protect against infection in various, critical everyday scenarios.
Hansen Protection have extensive expertise in developing and manufacturing protective survival suits. In this connection we already have a chemical protection suit in our range that is well suited as an infection-protection suit. Similarly, through our subsidiary Lyngsøe Rainwear, we have various types of garments that are suitable to protect against infection.
Infection-prevention products
In cooperation with local partners, we have developed an ergonomic, infection-protection visor that meets all valid anti-contamination requirements. A panel of doctors tested the visor during its development. To date, we have already sold several thousand. We have considerable local manufacturing capacity available to keep up the supply.
Our special products department have developed a flexible system of infection-protection barrier walls for use in hospitals, at local doctors' offices, in hairdressers, open landscape offices, reception areas, shops, etc. These are easy to set up, and easy to keep clean with disinfectant or soap and water.
Hansen Protection is known for innovation. Our company's previous name "Helly Hansen Special Products" illustrates we have been developing special solutions using textiles for many years. Our extensive knowledge and experience, when it comes to the right choice of materials, construction and design are key to the success behind our products and the trust that professional users place in them. Being able to come up with creative and innovative solutions, and our ability to turn around quickly are hallmarks of our day-to-day business. In a situation with risks of infection we all know the importantance of these qualities. 
A small selection of our products